Sim currently shudown for maintence.
Greetings, Warrior...
Welcome aboard the Klingon Defense Force Vessel I.K.S. Ty'Gokor, a K'Vort Class Bird Of Prey. Its mission is to explore strange new worlds, to seek out new life and new civilizations...
...and to conquer them for the greater glory of the Klingon Empire!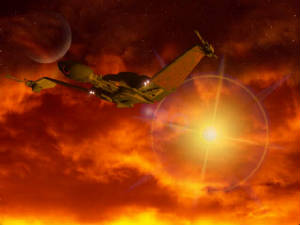 Current Episode:
Being Decided. Please check back later.